Take Action
PAINT THE STATE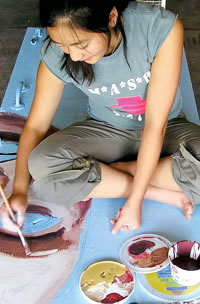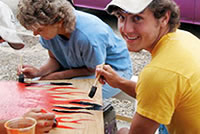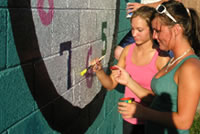 When the Meth Project launched its Meth: Not Even Once campaign, the public response was overwhelming—people wanted to get involved.
So in the summer of 2006 and again in 2010, the Meth Project launched Paint the State, a first-of-its-kind public art contest and large-scale community action program aimed at broadly communicating the risks of Meth use through public art.
In what became the largest public art contest in history, Paint the State called on the teens of Montana and Idaho to take action in the fight against Meth abuse by creating highly visible pieces of art with a strong anti-Meth message.
With help from family and friends, thousands of teens created more than 1,200 works of art ranging from paintings, sculptures, and murals, to photography and video. The message was everywhere; on the sides of buildings, dumpsters, grain silos, busses, even on cows and sheep.
Paint the State succeeded in becoming a catalyst for discourse and widespread action. Conversations spurred by the program were as diverse as the art pieces themselves. Truckers who had battled Meth addiction stopped on the sides of roads to share their stories with teens putting up anti-Meth signs. Parents and teens openly discussed the dangers of Meth use while painting murals, barns, cars, and store windows together.
Across Montana and Idaho, these exhibits helped showcase the strength, determination, and creativity of the teens and their desire to eliminate Meth from their state.
Paint The State Sponsors